NetBalancer gets a 5 of 5 rate on Softpedia
Wed, 25-Dec-2013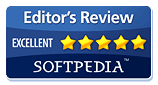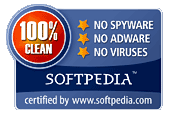 Softpedia.com wrote a detailed review of NetBalancer 7.1.2 and gave it a 5 of 5 rating, noting that:
NetBalancer is a great tool for shaping up network traffic according to the tasks more important to you. It comes with a simple interface that could be further improved and it is versatile by allowing the creation of rules specific for each process connecting to the Internet.
And today we're giving away a total of 20 licenses for NetBalancer in exchange for comments posted on Softpedia's campaign announcement page.
Write an awesome comment or suggestion on the page at the link above and you can be one of the winners.