NetBalancer 9.2 with Traffic Totals
Mon, 22-Feb-2016
From the beginning NetBalancer was designed as more a network controlling tool than a monitoring one, still you can't control what you can't measure so our users had to use a second 3rd party tool for network monitoring. But this is no longer the case!
Starting with today NetBalancer will constantly improve its monitoring capabilities until it matches or even surpasses the more specialized monitoring tools. The first improvement is a new advanced traffic data collection performed by NetBalancer in background (in a SQLite database file) and the new "Traffic Totals" statistics available in Menu>Statistics>Totals. More are coming with the next updates.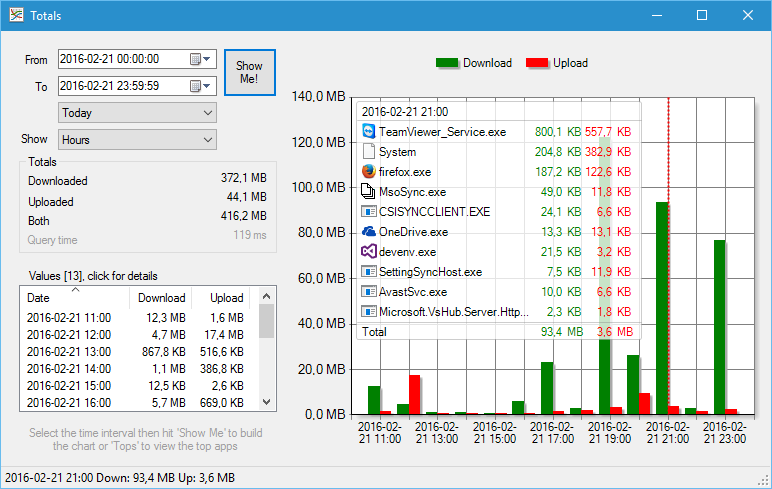 Also in this release we improved the usability of the taskbar widget, cleaned up the Settings window (Menu>Edit>Settings) and added a few more settings related to disk access and data preservation, see the Database tab.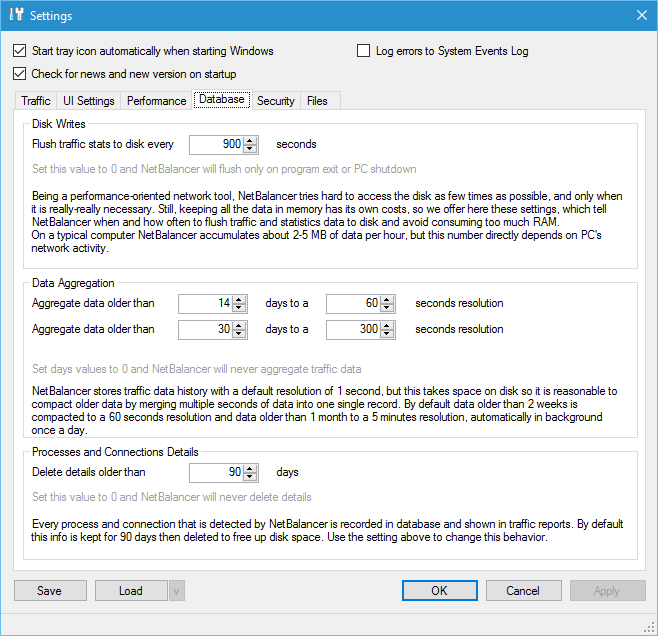 And as usual we've done a lot of small fixes and performance improvements here and there. Don't forget to restart the PC if you're updating from an older version.
Update 9.2.2: Fixed details info on Totals window.
Update 9.2.3: Improved the limiting algorithm and idle CPU usage.
Update 9.2.4: Improved the performance of database flushes, now they will use less CPU and will have a much lower impact on PC's overall performance.
Update 9.2.5: Bug fix: the name of a process could be wrongly identified in some specific cases.
Update 9.2.6: Bug fix: the local port was not displayed for some connections on UI.
Update 9.2.7: Bug fix: the bug fixed in 9.2.5 wasn't completely fixed, this update fixes that... fix.
Download NetBalancer
latest version, 6.0 MB
Order NetBalancer App
$49.95, discounts available