NetBalancer 9.10 Adds Log Auto-Update
Mon, 29-May-2017
Version 9.10 of NetBalancer gets a few visual improvements the most notable of which is Events Log's auto-update feature. Note the "Auto-update" check-box on the image below, when checked the page will auto-click on "Show Me" every 2 seconds, effectively refreshing the log.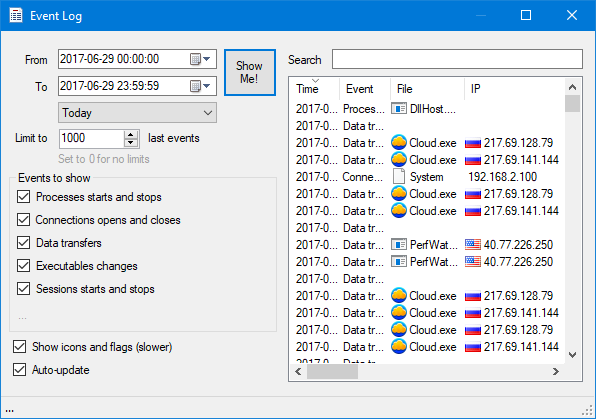 Also:
The logs can be copied using the mouse context menu: right click on the log lines you want to copy and select "Copy".
The Windows Service will restart on critical error, making NetBalancer more stable as a result.
The news will be checked only once a day, not every UI start as before.
Updated - stability improvements.
Download NetBalancer
latest version
Order NetBalancer
$49.95, discounts available