NetBalancer 10.0 With New User Interface
Mon, 11-May-2020
NetBalancer had always a quite conservative, even outdated visual look, as right from the start we were focusing our limited development resources exclusively on its functionality.
Still the user interface of a program is important even for a system oriented piece of software such as NetBalancer, so with version 10.0 we decided to start improving it.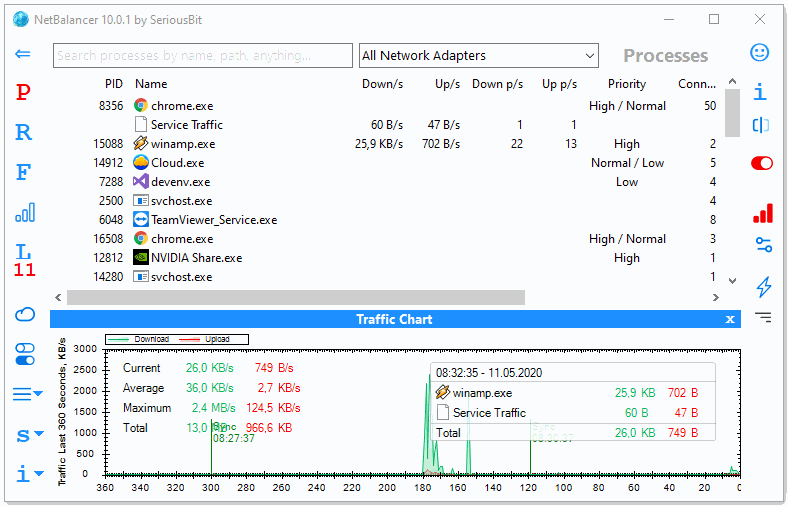 The work on UI is not done it, we intend to iterate on it a few more versions and are happy to get from our users any feedback and suggestions.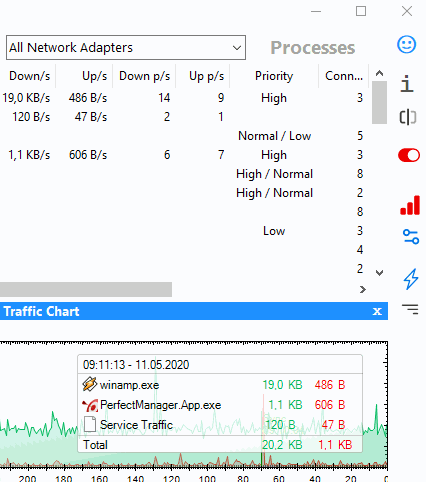 Also you will notice that we left the old interface accessible under the Legacy UI label, in case some functionality was not yet ported to the new UI, or if it doesn't work as intended. We'll keep the Legacy UI for as many future versions as needed, until we are fully confident that the New UI if 100% done and correctly functioning.

Update - various user interface fixes.



Download NetBalancer

latest version

Order NetBalancer

$49.95, discounts available