NetBalancer 11.2 With Global Hotkeys
Fri, 14-Apr-2023
Today, we are excited to announce the release of NetBalancer 11.2, which comes with an array of new features designed to offer users even greater control over their network activities. One of the most notable additions is the support for global hotkeys that allow users to manage rules, filters, and network balancing (limits, priorities, delays) with customizable global hotkeys.
By introducing global hotkeys, NetBalancer 11.2 takes network management to the next level, enabling users to easily switch between different settings and configurations without the need to navigate through the application's interface. This streamlined approach not only saves time, but also makes it easier to monitor and control network activities during periods of heavy usage or high demand.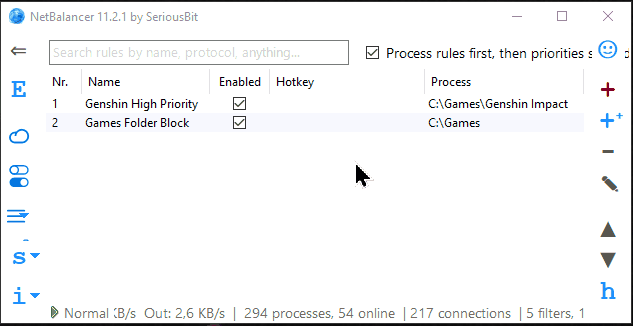 To give you an idea of how these hotkeys work, let's take a look at two examples:
Enabling/Disabling Network Balancing: Users can now toggle network balancing on and off by simply pressing Control + Alt + N. This hotkey allows you to quickly adjust your network settings to optimize performance or conserve bandwidth as needed.
Blocking All Network Traffic: If you ever need to temporarily stop all network traffic, NetBalancer 11.2 has you covered. By pressing Control + Alt + B, you can instantly block all incoming and outgoing connections, giving you full control over your network during critical situations.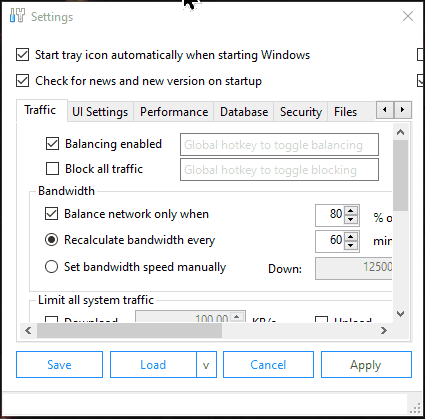 The addition of global hotkeys in NetBalancer 11.2 is just one of the many improvements we've made to ensure our software remains a powerful, user-friendly solution for managing and monitoring network activities. As always, we are committed to continually enhancing NetBalancer's capabilities to provide our users with the best possible experience.
Head over to netbalancer.com/download to learn more about NetBalancer 11.2 and download the latest version today!
Download NetBalancer
latest version
Order NetBalancer
$49.95, discounts available