NetBalancer 12.1 Unveils Advanced Adapter Binding Capability
Wed, 27-Sep-2023
We are proud to unveil the latest enhancement in NetBalancer's toolkit: the "Bind program to adapter" feature, incorporated in the 12.1 release. This addition marks a significant step in our journey to provide users with superior control over their network management.
This new capability empowers all NetBalancer users to dictate specific programs to operate through designated network connections, such as Wi-Fi or Ethernet. By doing so, users can, for example, ensure certain applications always leverage the Wi-Fi connection, even when Ethernet is the dominant network. This intricate level of control is paramount in situations demanding distinct network priorities or dedicated bandwidth for specific applications.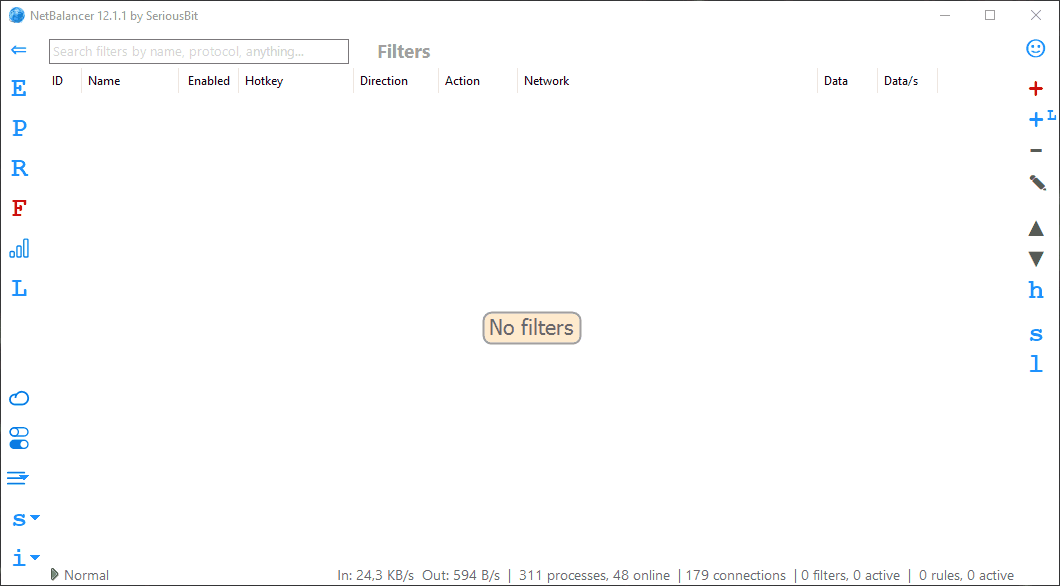 An intriguing aspect of this feature is the choice between blocking a program's network traffic or allowing it to proceed when the specified network adapter is unavailable. This ensures continuous network activity while also providing the user with the ability to control unexpected network behavior.
With this latest feature, NetBalancer continues its steady evolution, further enhancing its practicality and utility in network management.
Download NetBalancer
latest version
Order NetBalancer
$49.95, discounts available