Sync Pricing Changes
Wed, 22-Apr-2015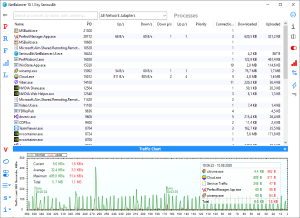 To avoid further confusion and simplify a bit our pricing we decided to remove the separate Sync Subscription and merge it with the App price, keeping the App's price the same $49.95.
So from now any App purchase will give you also a full year of Sync Subscription for one machine.
All current Sync subscribers with automatic renewal can keep their subscription until manual cancellation.
Download NetBalancer
latest version, 5.1 MB
Order NetBalancer App
$49.95