NetBalancer 12.2 Update Adds Organization Name Display to Explore Panel
Mon, 20-Nov-2023
NetBalancer's latest update, version 12.2, introduces a practical feature for users: the display of organization names for IP addresses in the Explore panel. This addition simplifies the identification of IP addresses by attaching a recognizable entity name, enhancing the user's ability to manage network traffic effectively.
The update also includes user interface improvements for better usability, along with fixes that improve the software's performance and resolve known issues. Users can expect a more stable and efficient network monitoring experience with this new release.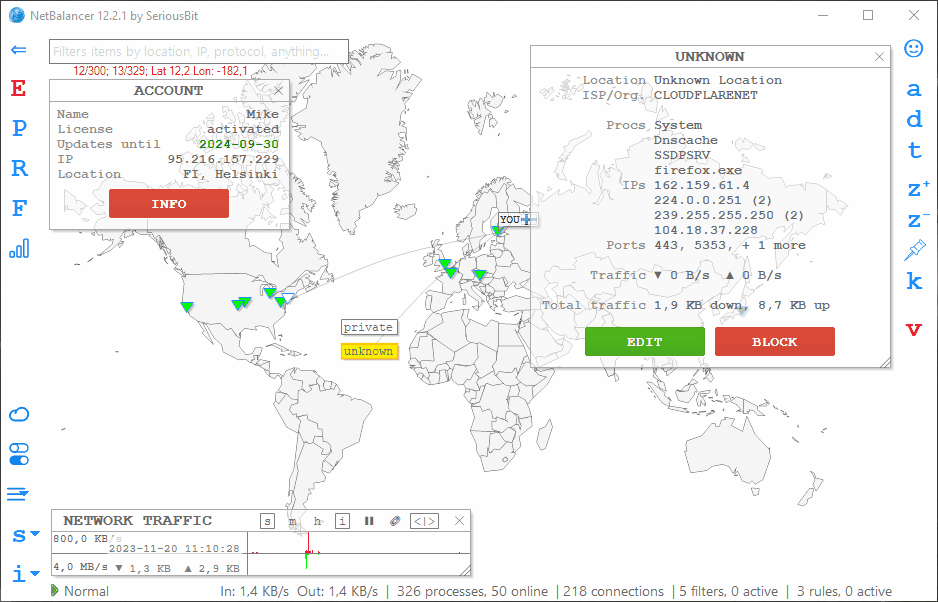 We are continuing our commitment to delivering robust network management tools that cater to the needs of our users, balancing power and simplicity.
Download NetBalancer
latest version
Order NetBalancer
$49.95, discounts available