NetBalancer 8.1 and Sync Service Update
Thu, 05-Jun-2014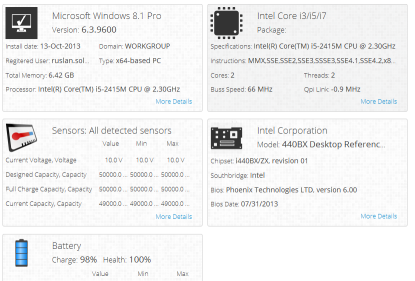 Today we are proud to announce two big functional additions to Sync Service and a bunch of smaller ones to NetBalancer App.
Sync Service Updates:
Added Information tab on machine Dashboard with detailed software and hardware info. This functionality (and the next one), while not really related to network monitoring and balancing is the most requested feature in the past two months, so we decided to add it.
Updated API with Information related methods.
Application tab on machine Dashboard, another requested feature, shows a full list of all apps installed on the machine. Also most apps have an Uninstall button that will silently uninstall the app on the remote machine.
NetBalancer App v8.1 Updates:
Added Country field to rules, so any rule can be made country specific, for example you can make a "Block Nigeria" rule that will block all traffic from/to Nigeria.
Toolbars mini-form can be moved on screen, drag it where you like it most.
Added traffic flow information on "Edit Rule" window which shows what traffic goes via the current rule.
Done lots of UI, stability and performance improvements.
Try the new Sync features or download the App.